SUCCESS REQUIRES A CUSTOMIZED SOLUTION
Every manufacturing facility requires a different approach.
There is no cookie cutter solution when evaluating a facilities need for an effective Scrap Metal Management plan.
There are always several concerns, including potential environmental impact, workforce interruption, flow of material and space considerations. At Western Piedmont Metal, our experts will evaluate all aspects of your manufacturing process to insure that we develop a non-intrusive, streamlined scrap management plan that will empower your team members, and will provide your company's financial professionals with cutting edge information.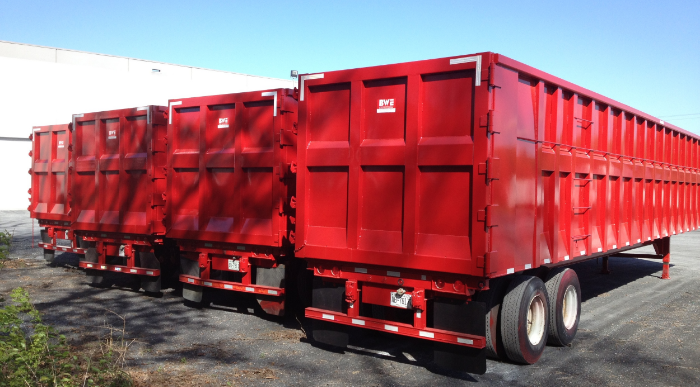 Dump Trailers & Open Tops
At Western Piedmont Metal we have a variety of options when it comes to placing and swapping out containers.
Your facility's size and lay-out determine what type of transport will be required.
Segregating different alloys within your facility is easy, once we've formulated a plan
Crushing compaction units create metal density
Have a light or difficult metal that needs a solution? We custom engineer Crushing Compaction Units that will streamline materiel handling and significantly increase efficiency while lowering transport costs. Look at the massive beef of this unit when compared to the full size SUV in the photo.
Contact us today to learn how we can help your business.